One of the great benefits of the digital age is that it is possible to convert written materials into online reading matter simply by using a book scanning service like ours.
At Scantronics, we provide this facility for a wide variety of customers who derive great value from being able to digitise their books or other written materials. They include archives, galleries, museums and many more.
We work regularly with a publishing house that specialises in books printed several decades ago. We scan the books, convert them into an electronic format and from there the publishers can reprint new copies.
We also work with educational institutions with yearbooks that date back decades. After using our book scanning service, these can now be stored efficiently and digitally shared with people all over the world quickly and easily.
As one client, the Association of Yachting Historians, put it: "Scantronics provided a prompt and efficient service and fully met our exacting requirements with their attention to detail."
Rather than keep thousands of old publications in boxes or cellars, you could now store those old copies digitally by using our book scanning service.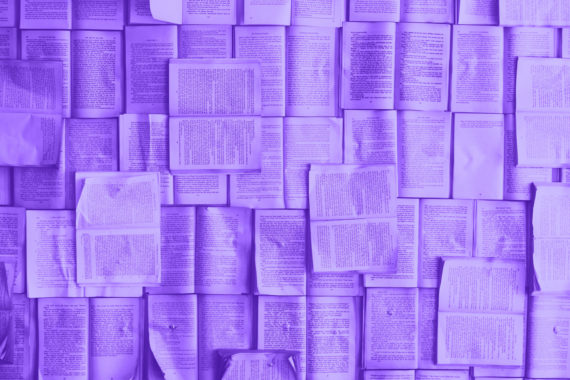 Non-destructive book scanning
One of the biggest challenges associated with book scanning is that it is impossible to reproduce a page perfectly unless you can lay it flat on the scanner. Otherwise, especially in the case of paperbacks, there will be a curved effect to the edges of the page.
The only way to get around this is to cut the spine off a book so that each page can be laid flat on the scanner.
Naturally, we respect the fact that if the book in question is a very special publication that you want to return to your shelf after it has been scanned, you will not want us to break it in this way. Which is why we offer a non-destructive book scanning service.
This is not easily done, and the final effect will never be as perfect as the scan of a book whose spine has been broken, but our non-destructive service will deliver a digital version as close to the original copy as possible.
Talk to us today about our book scanning service
When you decide to transform one or more of your old books into a digital format using a book scanning service, we would love to hear from you.
Scantronics has extensive experience in scanning books, so you will get the peace of mind that comes from knowing your books are in safe hands and are being processed securely and efficiently.
Please call or email us today and we'll start working on an estimate.
Where are my books taken to?
To our scanning HQ in Hampton Hill, London.
Who takes my books for scanning?
A Scantronics team member undertakes the majority of collections. For larger volume or remotely located projects, we engage a trusted provider pre-approved by the customer.
How long does book scanning take?
That depends on the size of the job! But efficiency is one of our core values, so we'll be ready to get cracking whenever you are.
Do you provide boxes?
If you can't borrow or recycle, we're happy to organise these on your behalf.
Do you provide collection services?
Collection for all jobs within M25 and larger jobs outside are free, with competitive quotes for elsewhere.
Do you scan books nationwide?
We are a London-based company offering London scanning services, with free collection within the M25 . However, in addition to document scanning London, we charge competitive rates to travel to all accessible parts of the U.K. to work on projects large or small.
Get an instant quote emailed to you
Answer just a few simple questions using our online form, and we'll send a quote your way.