Photographs are a wonderful way of capturing a moment in your life and preserving it for eternity. More and more people are eager to enhance that process of preservation by having their favourite pictures scanned so that they can store them digitally.
At Scantronics, we are welcoming increasing numbers of customers who want to take advantage of our photo scanning service. We believe this is partly down to the extra time people spent at home during the lockdown imposed in response to the Covid-19 crisis – it made many of us look at ways in which we could upgrade our homes and their contents.
Scanning old photos and enabling you to store them in digital format is a service we are delighted to provide, whether you have a couple of albums or thousands of old pictures stored in boxes.
Our photo scanning service is quick, expert and efficient and works out at a costing of about ten pence per photograph – which is great value if you have huge numbers of pictures that would otherwise take you a very long time to scan.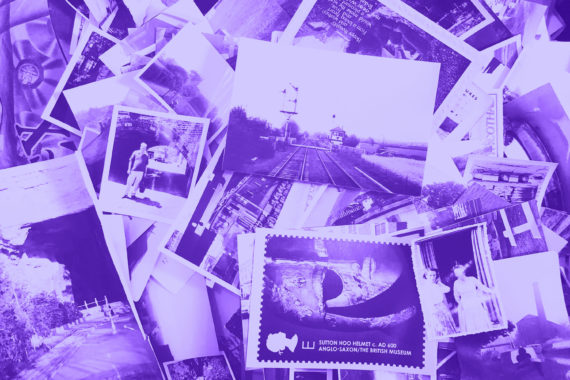 Scan photos to digital format
The process of scanning your old photos and transferring them to a digital format is extremely straightforward for us.
At our Twickenham studio, we have state-of-the-art scanners that will capture and preserve your most treasured images.
We can't go back in time and improve on the quality of your original photos. But we can promise you that when we do scan photos to digital, your pictures will look as good in the online space as they do in their current frame or album.
And the advantage of digitising your photos is that you can be sure they will stay in the same condition for good, rather than fading as pictures printed on paper are liable to do.
Our photo scanning service is becoming increasingly popular as our customers enjoy the quality of our work and the advantages of having their precious memories preserved digitally.
Talk to us today about our photo scanning service
When you decide that it's time to move your collection of photographs into the digital space and want to know more about our photo scanning service, we would love to hear from you.
Scantronics has extensive experience in scanning photos, and you'll get great peace of mind from knowing your favourite pictures are in good hands and being processed securely and efficiently.
Please call or send us an email today and we'll provide you with an estimate for the work.
Who takes my photos for scanning?
A Scantronics team member undertakes the majority of collections. For larger volume or remotely located projects, we engage a trusted provider pre-approved by the customer.
How long does image scanning take?
That depends on the size of the job! But efficiency is one of our core values, so we'll be ready to get cracking whenever you are.
Do you provide boxes?
If you can't borrow or recycle, we're happy to organise these on your behalf.
Do you provide collection services?
Collection for all jobs within M25 and larger jobs outside are free, with competitive quotes for elsewhere.
How secure are Scantronics' processes?
We have a spotless 15 year old security record. Check out how we protect your data in more detail here.
Do you scan images & photos nationwide?
We are a London-based company offering London scanning services, with free collection within the M25 . However, in addition to document scanning London, we charge competitive rates to travel to all accessible parts of the U.K. to work on projects large or small.
How are the digital photos delivered?
They can be delivered as a physical disc or USB or saved directly to a digital location of your choice. (e.g. Dropbox)
What file format should the images be supplied in?
Any formats on request, most frequently PDF or Jpeg.
Get an instant quote emailed to you
Answer just a few simple questions using our online form, and we'll send a quote your way.